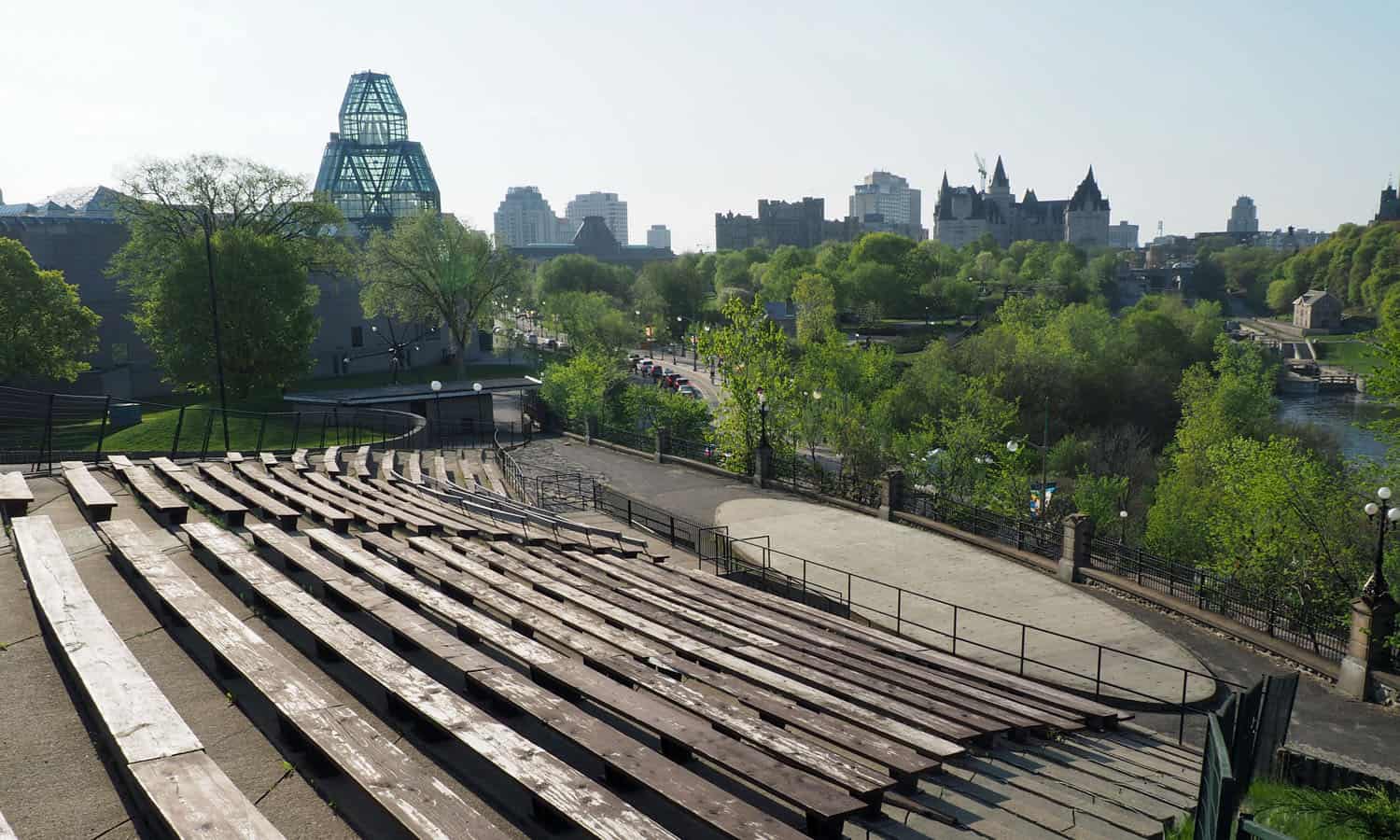 Nov.23.2017
Winning design chosen for Nepean Point redevelopment
A plan called Big River Landscape won an international design competition to redevelop Nepean Point, but construction on the project won't start until 2019.
The National Capital Commission's board of directors received 26 proposals for the redesign of the lookout, and selected four finalists who presented their proposals to the public in October.
The NCC received 541 responses to a public poll gauging opinions on the four finalists. Sixty per cent of respondents indicated they were either satisfied or very satisfied with the Big River Landscape proposal, submitted by Janet Rosenberg & Studio Inc. in collaboration with Patkau Architects, Blackwell Structural Engineers, and ERA Architects Inc.
The Big River Landscape project will include new recreational pathways, enhanced accessibility features, and add a continuous walkway from the Rideau Canal to Rideau Falls Park.
"I think the use of wood and the treatment of wood was probably one of the very attractive features," said NCC CEO Mark Kristmanson of the winning design.
"I think there's a balance to the proposal the jury appreciated. It was a difficult decision for the jury because each of the proponents had very good ideas."
Janet Rosenberg, founder of Janet Rosenberg & Studio Inc., said the design focused on creating a more inclusive Nepean Point, and finding a way to bring underrepresented voices to the forefront. The site features a statue of Samuel de Champlain, who explored the Ottawa River in 1613.
"This is a layer of history, probably the most gorgeous view anywhere in Ottawa," she said. "But there's no sense of relationship to the past or the history except for Champlain … and there are other voices that are as important as his voice now. How do you let everybody else's voices come in as well as Champlain's?"
An art installation, designed by Patkau Architects, will sit at the very tip of the park and will feature the stories and experiences of Indigenous people in Canada, Rosenberg said, in a nod to the tradition of oral histories.
"It's a record of missing voices," she said. "It's a place where all of us can get to know each other better."
The first phase of construction is set to start between 2019 and 2020.
Related Modern Works